Is Writecream good for creating content? Here is my Writecream Review where we'll take a look at what you can generate with Whitecream for your websites and social media. I'll show you exactly how Whitecream works and the quality of the content it generates, so you'll be able to determine whether this AI content generator is right for you.
What Type of Content Can Writecream Create?
Writecream has a great and diversified group of features. They include the ability to generate Blog Articles, Social Media Posts, Email and Copywriting tasks, as you would expect. However, they also include Image Generation, Voiceovers, and other features that are not found with other AI content generators.
Here is just a sample of what Writecream can generator for you:
Blog Posts
Social Media
Email
Images
Advertising
Product Descriptions
Video Ideas
Voiceovers
Audio Messages
Writecream Dashboard
The Writecream dashboard is easy to use with a great layout. You can scroll down to easily access any function, or use the filtering links to access Email, Copywriting, Social Media, and SEO functions.
How to Create Your Content with Writecream
Generating Blog Articles
Generating blog posts in Writecream is extremely easy. It only takes four steps. And, your content is generated very quickly. That's the good news. On the other hand, the full blog articles generated are not that large. In my testing, the articles I got were from around 350 to a little over 600 words long. That's better than generating one paragraph at a time, but it isn't as good as some of the other content generators that provide much longer blog articles.
Your content is formatted nicely by Writecream. And, unlike most other AI content generators, you can easily export your articles. However, I was also somewhat disappointed with the quality of the output. See below for more details.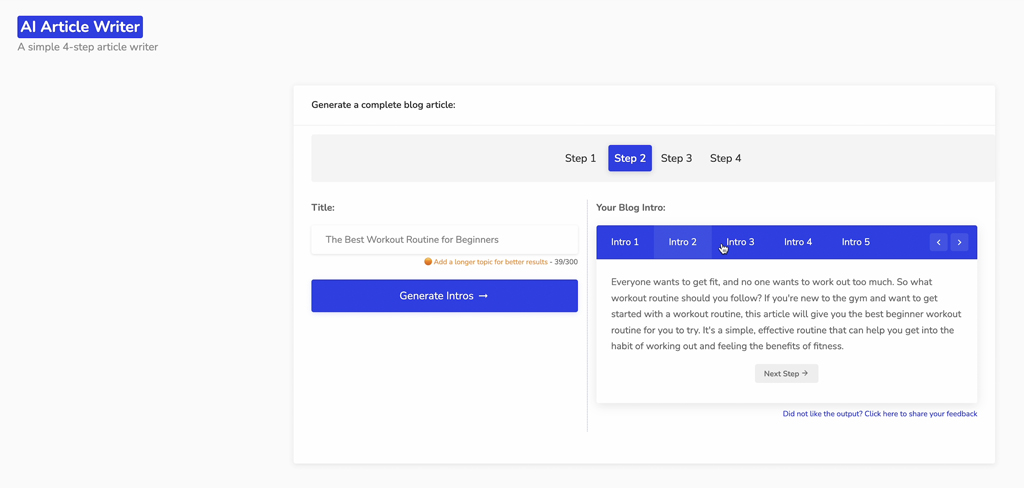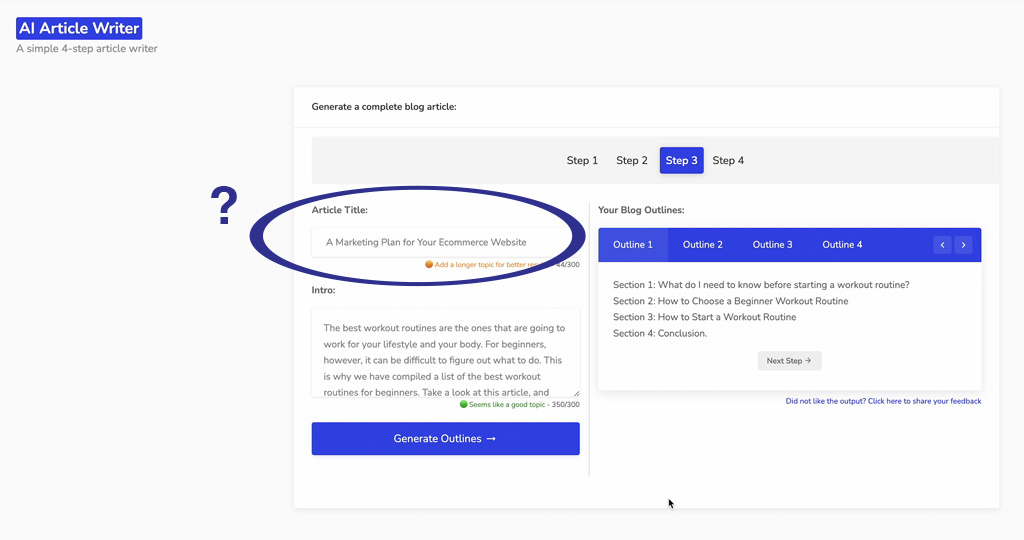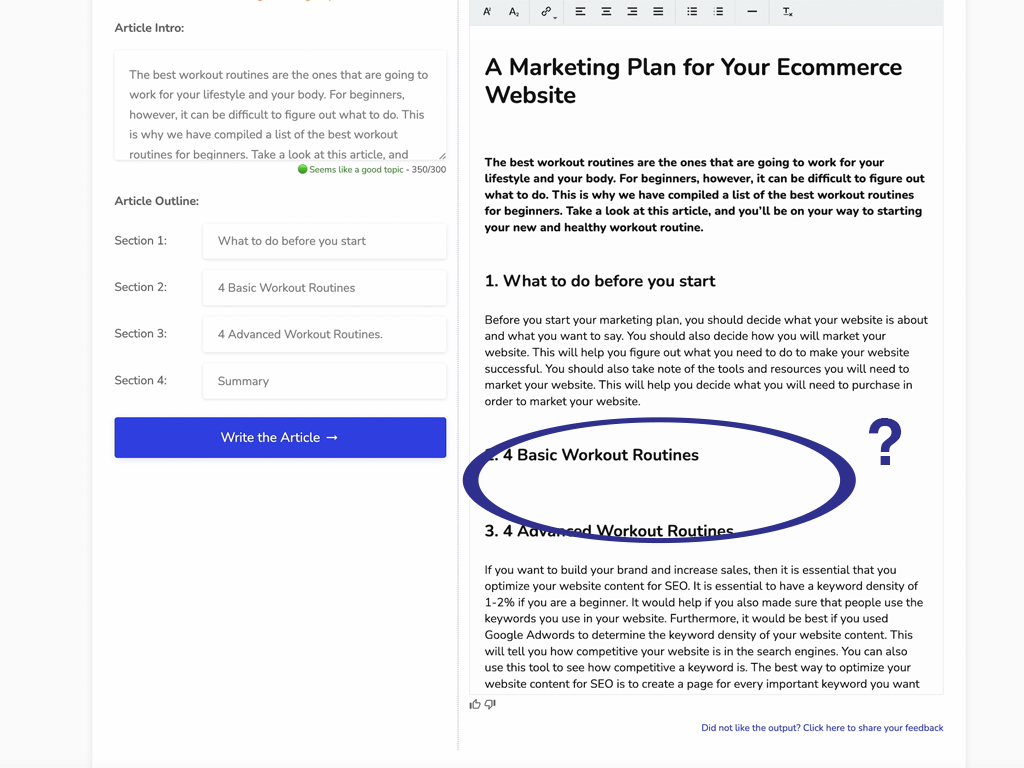 Generating Social Media Posts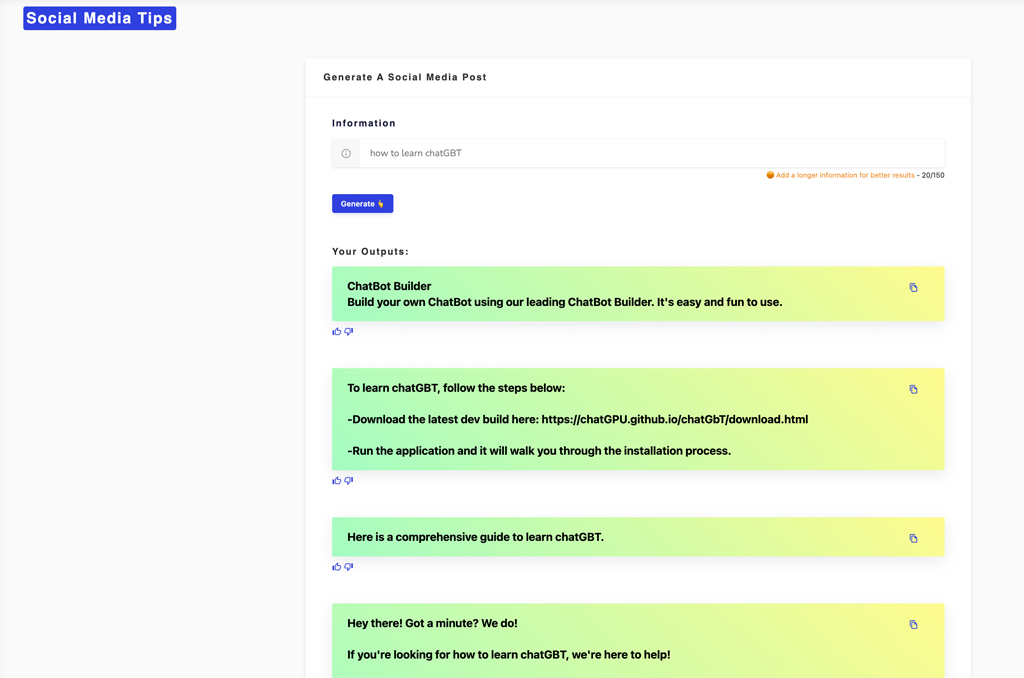 Initially, I wasn't very impressed with the social media function in Writecream. However, I realized I had used the Social Media Post Captions instead of Social Media Posts.  Once, I switched to the Posts feature, I got much better output that could definitely be used for your social media channels.
Generating Images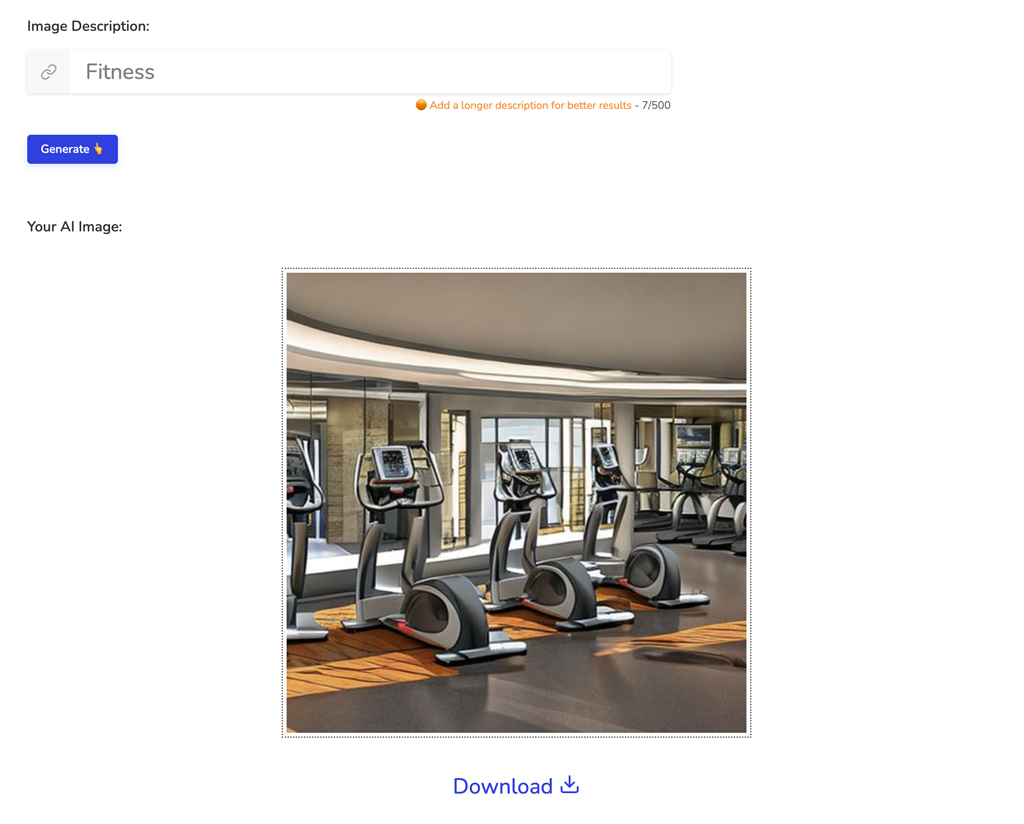 I do like that Writecream includes the ability to generate images—and at no extra costs. Like the other tasks in Writecream, generating images is very easy. Although the quality of the images aren't always the best I've seen, they are certainly usable for most websites.
Generating Voiceovers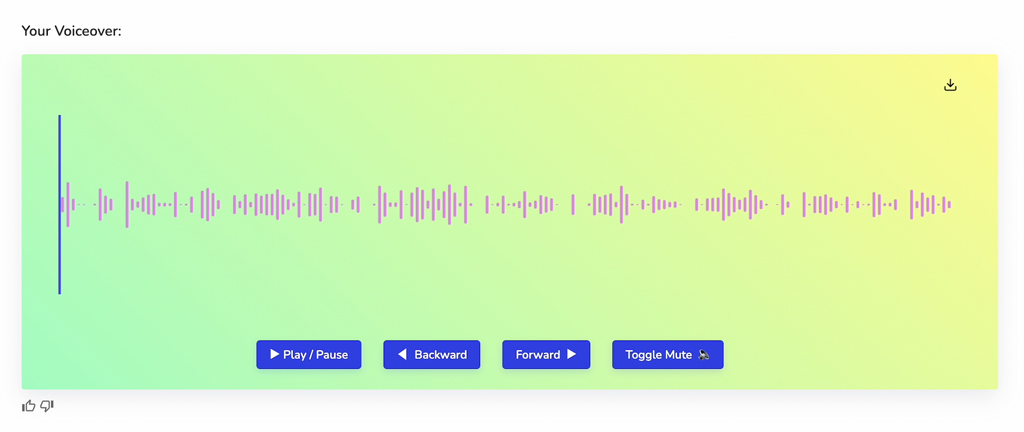 Voiceovers is my favorite feature in Writecream.  You can enter any text, for example you can take the blog content that is generated from Writecream, and quickly get an audio voiceover file of it.  You can specify the language and whether you want a male or female voice, etc.  It works great and I was definitely impressed with the quality of the audio.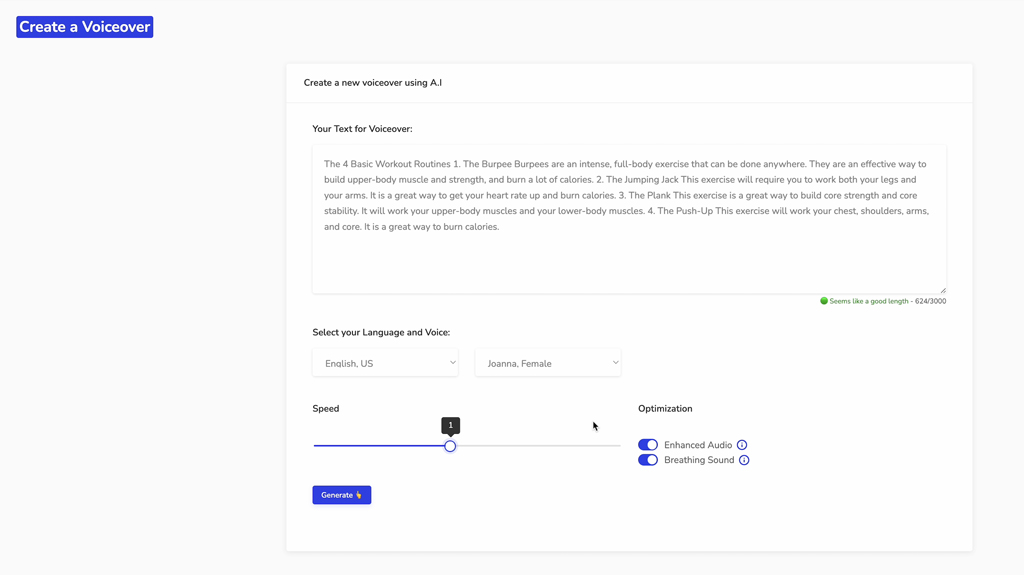 How is the Quality of Content You Get from Writecream?
While I really like the quality of the voiceovers, it is a different story when it comes to blog articles. There were often errors in my content, sometimes I got blank paragraphs, and sometimes the text was way off base and not about the topic I entered. At this point, you really need to be extra careful with your proofreading.
Writecream definitely needs to make some improvements with their article generation. I would also like to see some improvement in image quality. For example, it would be great if they included photo quality images along with the art images.
Pricing: How Much Does Writecream Cost?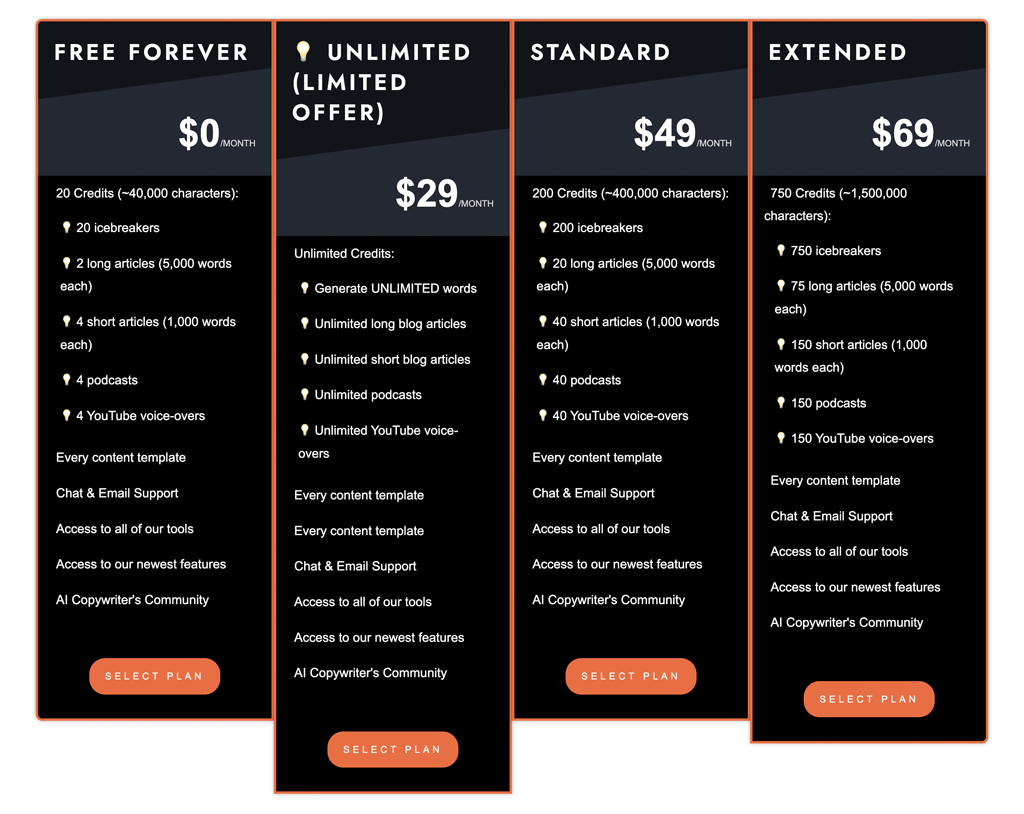 Currently, Writecream is one of the more affordable AI Content Generators on the market. They do have a limited free plan, and they are currently offering an unlimited plan for $29 mo.
Writecream Customer Support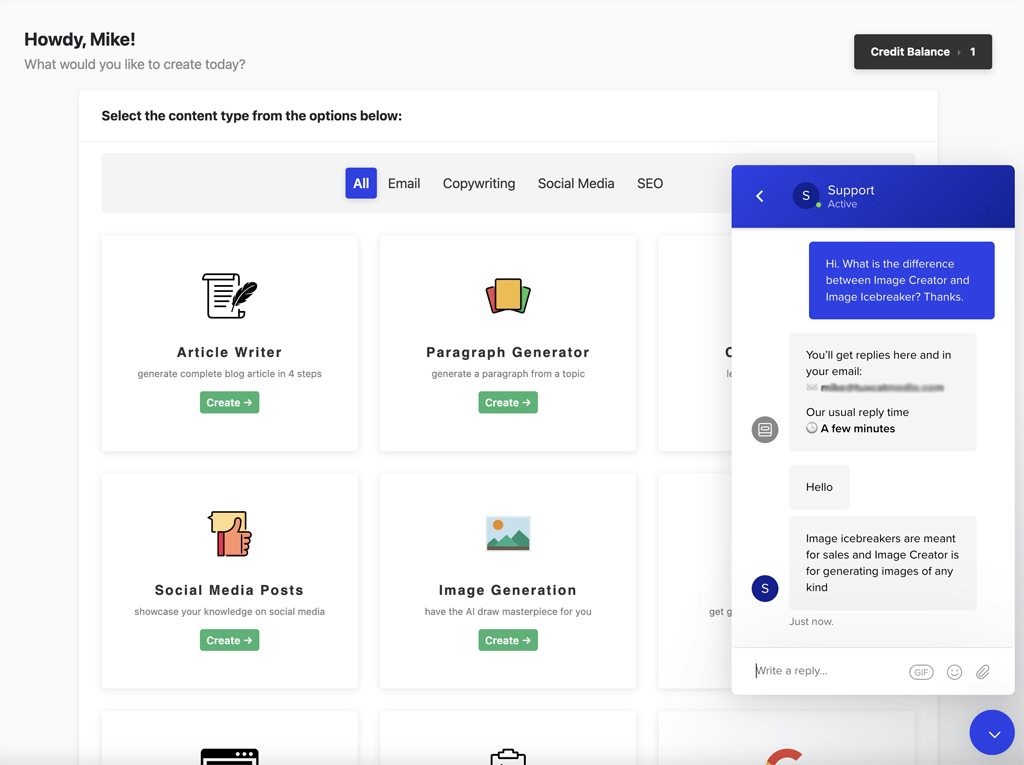 I was very impressed by the responsiveness of Writecream's customer support. You can access a chat support box from your dashboard. Response time is listed as within a few minutes, but I got a response in only about one minute. Writecream definitely gets a thumbs up for response time and helpful assistance.
Writecream Pros and Cons
Pros:
Easy to Use Dashboard
Good Selection of Features
Generates Output Quickly
Can Easily Export Articles
Generates Images
Generates Voiceovers
Can Start with Free Plan
Responsive Chat Support Access
Cons:
Full Length Articles are Only 350-600 Words
Articles Require More Proofreading and Fixes
Text and Image Quality Could be Improved
Recommendation
Writecream definitely has a lot of potential as an AI content generator. I think their selection of features is among the best out there. It's reasonably priced. And, it generates content quickly. However, in my opinion at this point Writecream does need some work in certain areas.
The blog article functionality definitely needs to be improved so that it generates more accurate and longer content.  I'd also like to see some with improvement in image quality.  On the other hand, they've done a great job with Voiceover generation.
I consider Writecream to be a work in progress—as are all AI content generators at this point. If they implement the improvements I mentioned above, I believe they have the potential to be at the top of the content generator market.
Writecream Review Ratings